Hello.
I am Teruhiro Komaki of frudens Inc.
Since fmOAuth integration with Google Calendar, I thought that I wanted to implement it with a UI similar to Google Calendar.
So when I displayed the calendar with the Web viewer, I examined libraries that seemed to be good, so I would like to introduce it.
Please check the license etc. when using it.
FullCalendar
https://fullcalendar.io
https://github.com/fullcalendar/fullcalendar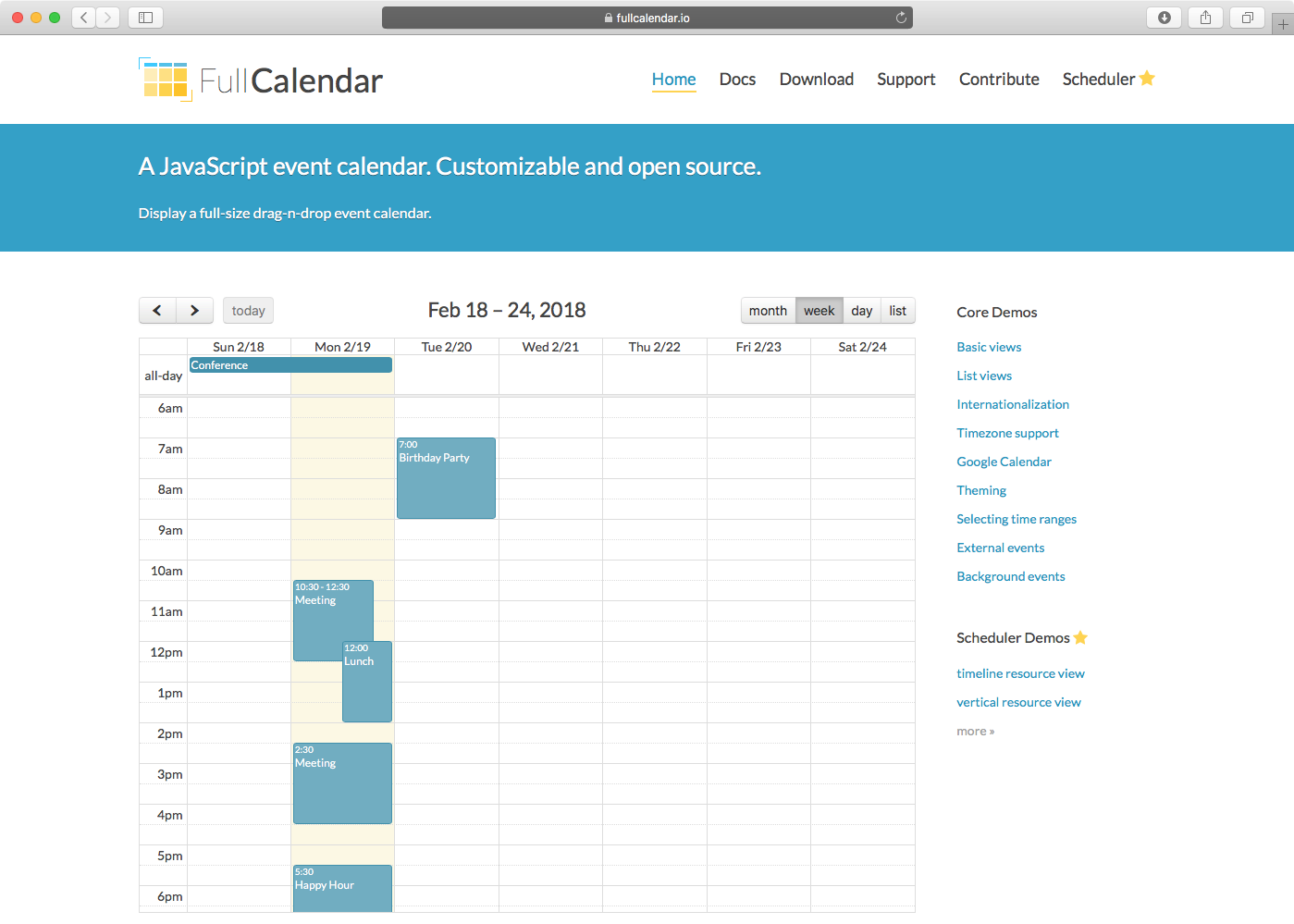 In FileMaker, speaking of the calendar, I think that it is a classic as FullCalendar.
Although I actually used it, since it is easy to use and there are also a lot of information, I think that it can be implemented relatively easily if it examines a little.
Because the document is easy to understand, I think that you can understand by reading.
License
MIT License
https://en.wikipedia.org/wiki/MIT_License
FullCalendar Scheduler
https://fullcalendar.io/scheduler/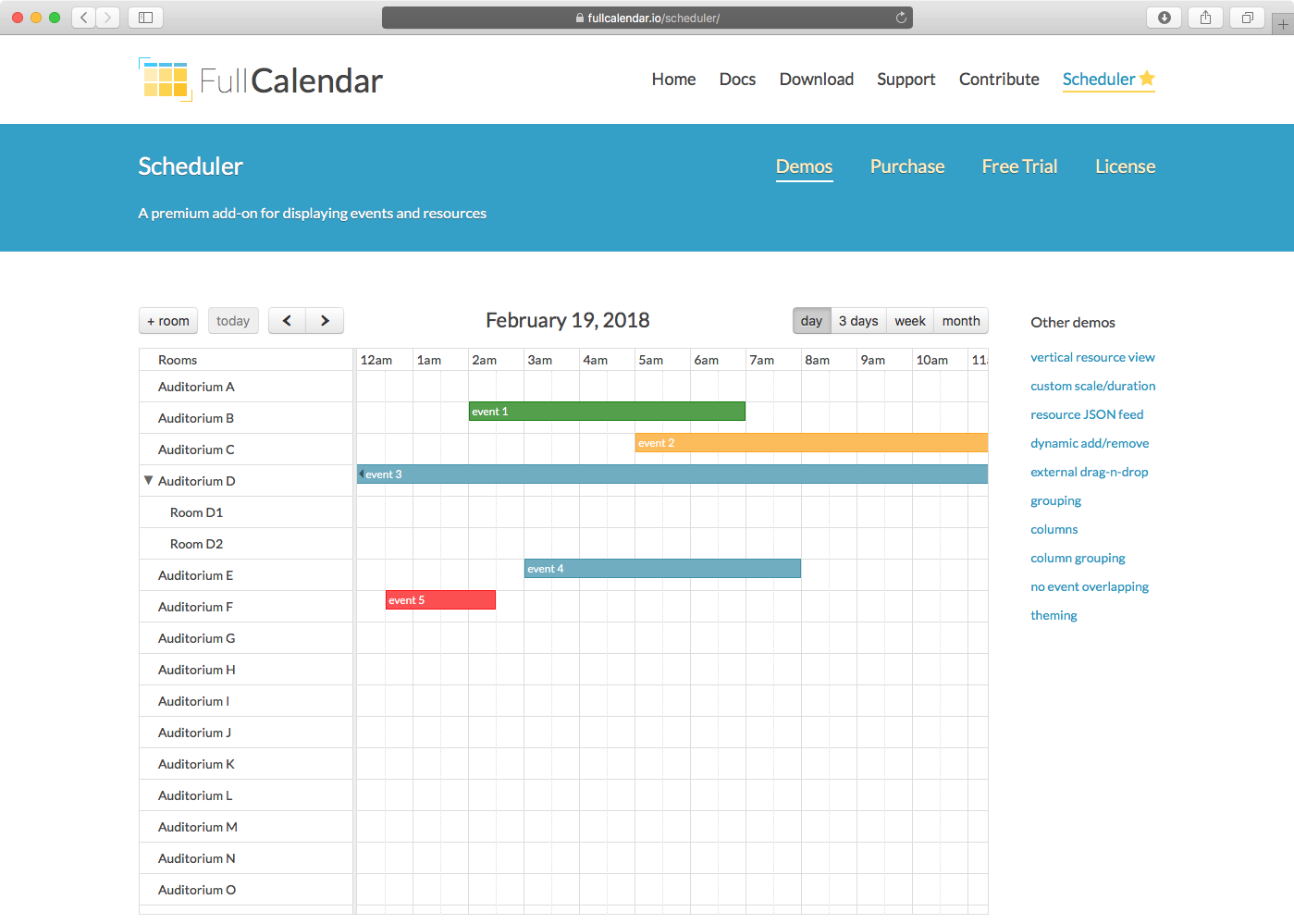 This is the FullCalendar add-on I mentioned earlier.
Since the license is different from FullCalendar, please check it when using.
License
https://fullcalendar.io/scheduler/license/