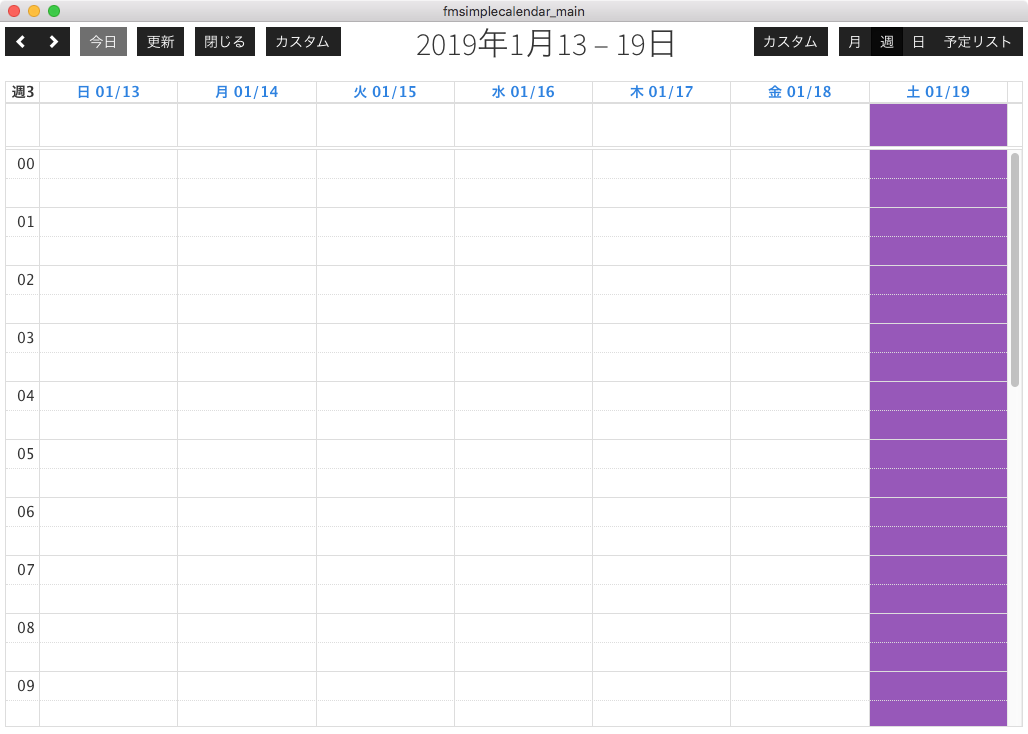 Here is the overview
fmSimpleCalendar ( Calendar solution for FileMaker developers )
Explanation
Please wait for a while as we have prepared an explanation article of the solution.
click here to download
Please clone.
We will update README.md later.
https://github.com/frudens/fmsimplecalendar
Operation check
Since I have not confirmed the operation, please understand.
About FullCalendar version
This time, I use FullCalendar Ver3 for the file which I made public.
Because Ver3 depends on jQuery, coding is difficult, but Ver4 is easy to code.
Therefore, in the future I would like to update using Ver4.
If there are people who will fix it, I'd love to hear from you.
I hope to be able to update it together.