Published fmSimpleCalendar to Github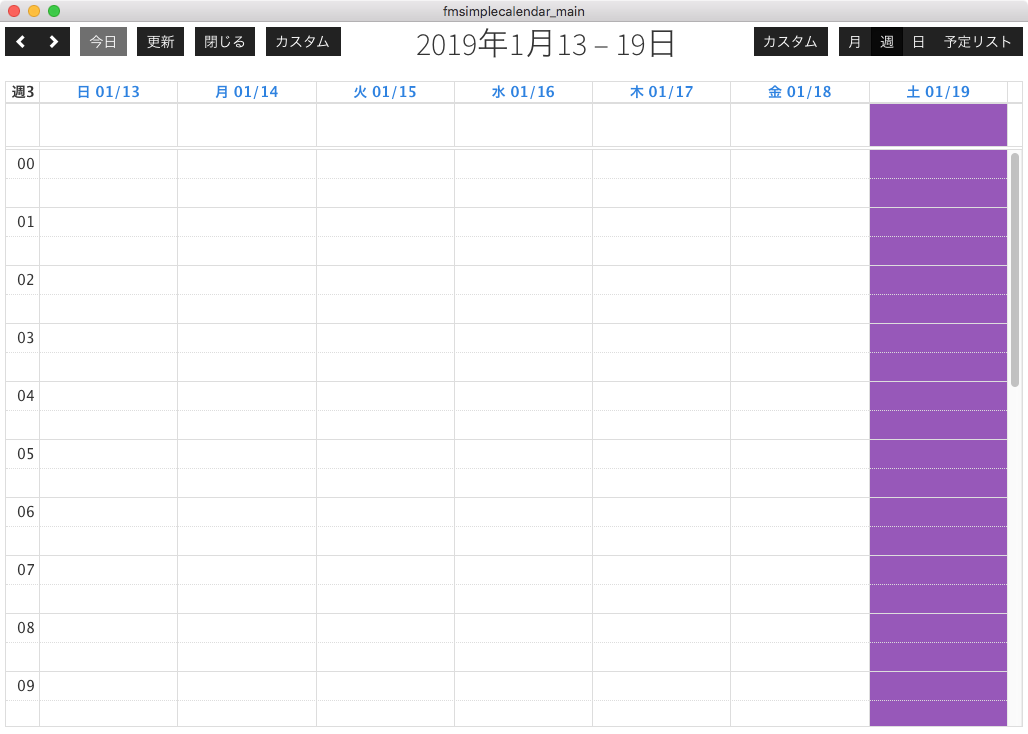 Here is the overview
fmSimpleCalendar ( Calendar solution for FileMaker developers )
Explanation
Please wait for a while as we have prepared an explanation article of the solution.
click here to download
Please clone.
We will update README.md later.
https://github.com/frudens/fmsimplecalendar
Operation check
Since I have not confirmed the operation, please understand.
About FullCalendar version
This time, I use FullCalendar Ver3 for the file which I made public.
Because Ver3 depends on jQuery, coding is difficult, but Ver4 is easy to code.
Therefore, in the future I would like to update using Ver4.
If there are people who will fix it, I'd love to hear from you.
I hope to be able to update it together.
Web seminar (Japan)
If OK comes from FileMaker, I will hold a webinar on calendar.
Notice etc.
FileMaker Conference 2018 (Japan)
We won "FileMaker Business Alliance Rookie of the Year" at FileMaker conference 2018 (Japan).
We appreciate all the people involved, as well as customers who are indebted to us from day-to-day.
thank you very much. We will devote more than ever.
https://www.filemaker.com/jp/conference/2018/index.html
IoT, FileMaker Data API, Web integration related
IoT, FileMaker Data API, Web integration related, if you have any problems please consult us.
Web seminar held (Japan)
We will hold a webinar with the following contents, so please participate if you do not mind.
Date: 2019/02/12 (Tue) 12 o'clock – 13 o'clock
Title: Let's work with FileMaker Pro Advanced and Microsoft Graph API (Outlook)!
Summary: In FileMaker Pro Advanced's "Insert from URL" use the Microsoft Graph API to introduce the procedure for operating Outlook. If you can understand how to use API in this seminar, you can use API of various services as well as Microsoft.
Afterword
We will be holding various webinars (Japan) this year, so I would be pleased if you can participate.
We look forward to working with you this year.
Things that are not very related to FileMaker are written on this blog, so please have a look if you do not mind.